Home of the Irresistible Garlic Knot
An original creation back in 1980, out of a little Italian restaurant on Long Island, New York. Relocated to Stuart, FL in the summer of 1991.
Rest assured that if you're dining with us at Luna, in Historic Downtown Stuart, that your bread basket will include Garlic Knots, plump morsels of bread tossed with extra virgin olive oil, lots of fresh garlic and grated Romano cheese.
In a word - Irresistible!
Our Garlic Knots are a huge success, just ask anyone around town where the best knots are, and you'll end up here at Luna. We feel they are such a success because we fuss with the details. We use the finest Romano cheese on the market; it brings out the flavor of the fresh garlic and extra virgin olive oil. They take a lot of time to make because they're formed by hand. We have customers that will pick up extras to take home, a great substitute fro bread. A few seconds in the microwave or toaster oven makes them taste freshly baked.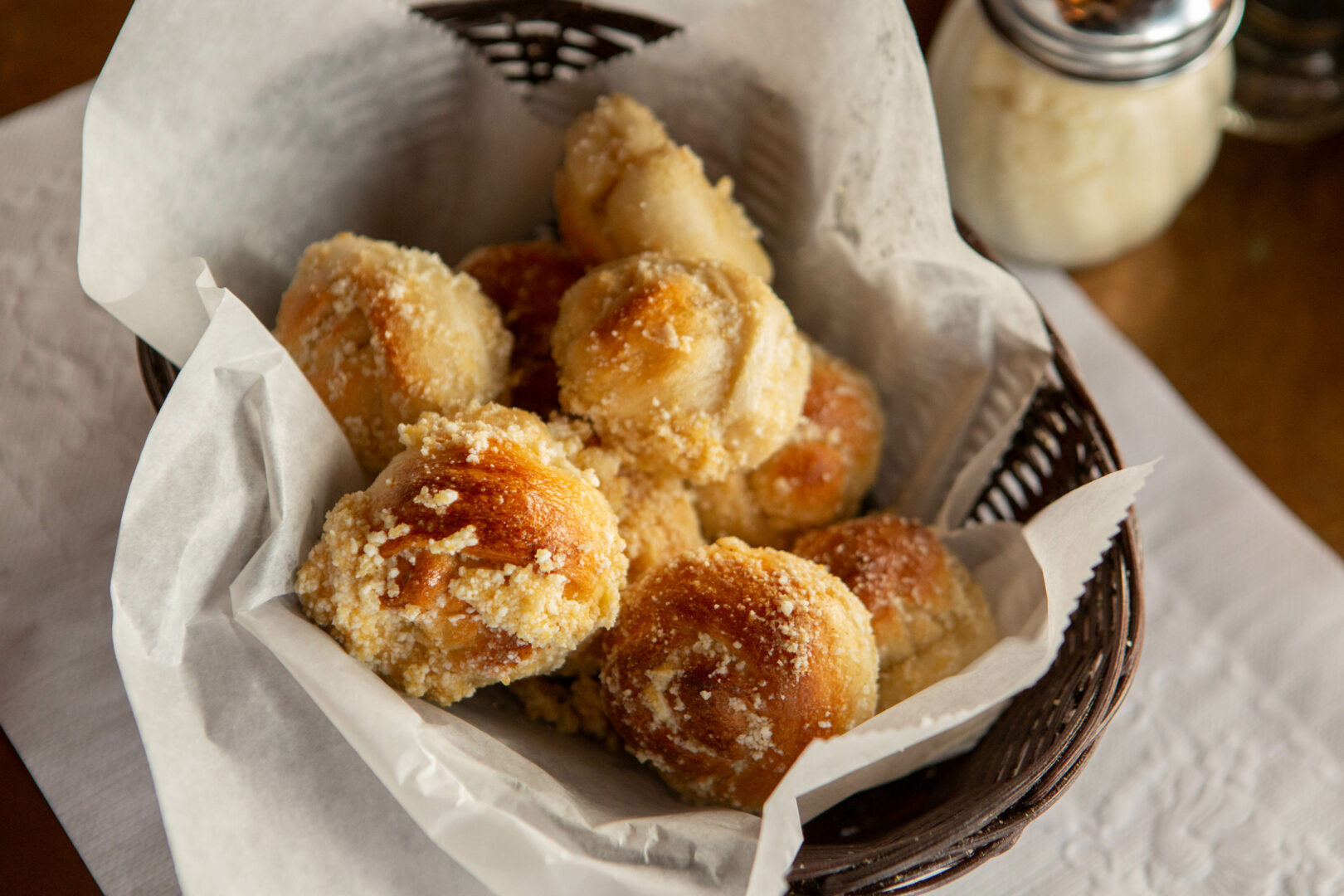 As mentioned in our very first review, The Stuart News, November 1991:

"The hot garlic knotz were addictive! No wonder everyone takes home whatever he or she cannot eat during dinner, and no wonder that night a woman bought two dozen to serve the next night with her own spaghetti!"

A true restaurant exists not just to fill you up, but to restore your soul. We believe the only way to do this is to use 100% all natural ingredients with staff who truly understand the spirit of hospitality. We receive only the finest and freshest meats & produce delivered daily from local vendors. We use only Grande Cheese (the best). Our pizzas are hand-made & baked in Stone Hearth ovens. Entrees are prepared to order over an open flame. Sticking to these beliefs since 1991 is what makes Luna a local favorite and the oldest restaurant in the Historic Downtown, riverside area of Stuart.
So thank you for dining here at Luna.
Where your food is made the Old-Fashioned way; From Scratch, Every Day.
You'l taste the difference!
We Love 5 Star Reviews! #LetsLuna